WWW-Virtual Library: History
Map History / History of Cartography: THE Gateway to the Subject
---
What was new
---
Return to
WHAT'S NEW
---
NB. This listing is maintained for historical reasons. Some of the pages will since have disappeared or been absorbed elsewhere. In other cases - since part of this listing has been recreated - current URLs replace those originally used.
---
Picture of the author (in dark suit, with Kenneth Nebenzahl) taken at the closing dinner of the 2009 ICHC in Copenhagen (courtesy of the Danish Royal Library, ©Karsten Bundgaard)
---
Picture of the author at the opening ceremony of the 2015 Antwerp ICHC (courtesy of the local organisers)
---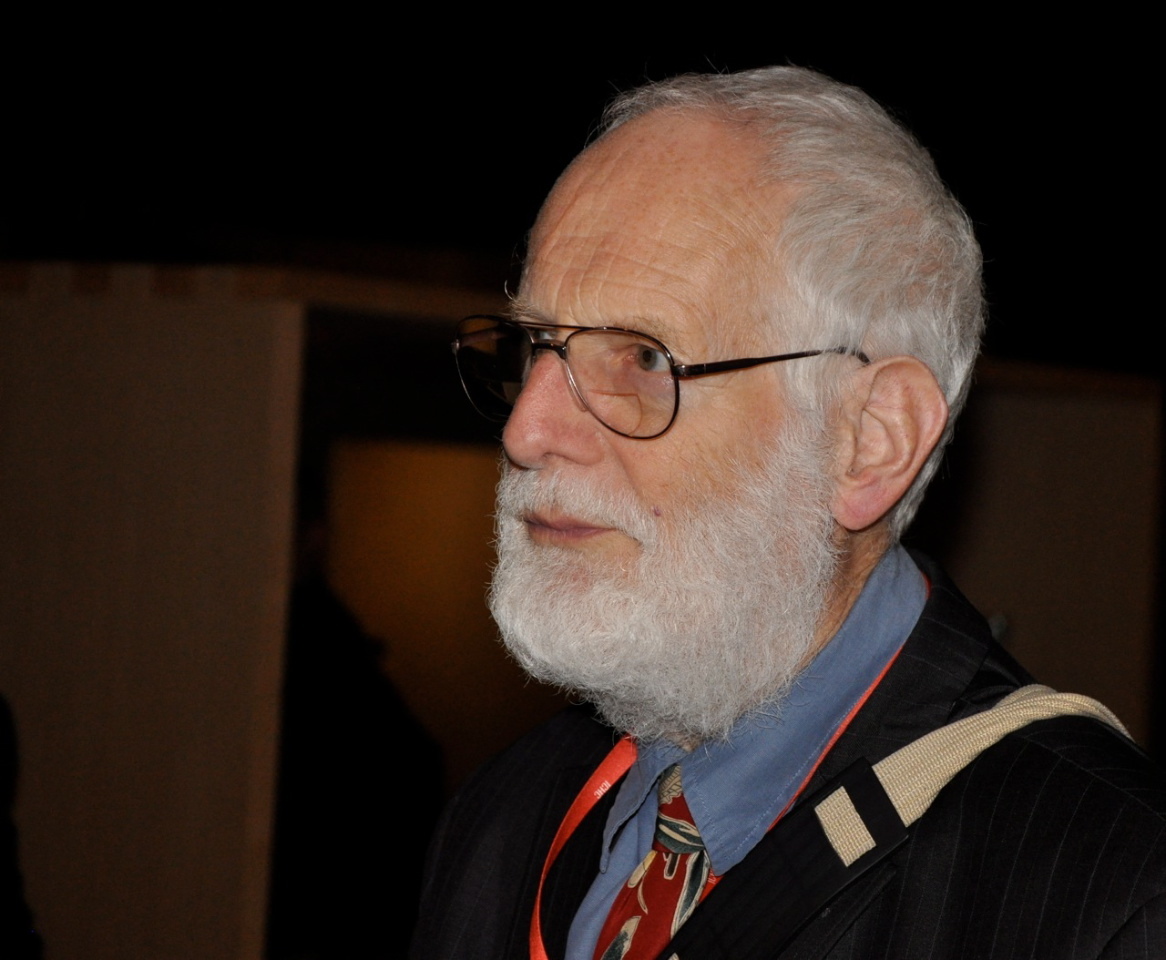 ICHC, Belo Horizonte, Brazil, July 2017 [photograph by Ed Dahl]
---
ICHC, Amsterdam, July 2019 [photograph courtesy of the organsers]
---
Tony Campbell's personal profile on Academia.edu, on Twitter, and see also CV and Bibliography
---
---
The 'Map History' site was officially launched in an announcement to the MapHist list on 13 February 1997. However, a number of pages had been mounted in late 1996, and the site's inception can be traced back, more than a year earlier, to a proposal put to a (generally sceptical) audience at the September 1995 meeting in Vienna of the International Society of Curators of Early Maps. This was followed by a more detailed proposal sent to MapHist on 1 November 1995. Behind even that, though, was a message (again - where else? - to MapHist) on 25 March 1995. This made a cogent case for a 'centralized location', where bibliographical references could be posted, added to, and remain readily accessible. That message was posted by Josh Hane (who was to die, tragically early, on 21 June 1996) and his colleague at the University of Wisconsin-Madison's Department of Geography, Charles Dean. I would like here to acknowledge Josh and Charles for giving me the idea.

From the outset, until summer 2003, 'Map History' formed part of the website of the Institute of Historical Research (University of London), whose hospitality is gratefully acknowledged. At the beginning, I supplied text, which was turned into webpages by Derek McGhie (who was to die, tragically young, in 2000). Subsequently, I graduated to editing existing pages online and, later, to managing all web operations for 'Map History'. I would like to express my thanks to Derek, and to his successors at the IHR for all their helpful advice.

Tony Campbell, August 2003

Since August 2003 the site has enjoyed the helpful hospitality of Jack Benson's Ammonet web hosting
---
Internet Archive (1997- )
For a large selection of archival snapshots of the entire site (apparently only from 2003 onwards now [June 2023] rather than 1997) see the Internet Archive, Wayback Machine. Because their URLs are sometimes changed, it may be necessary to go back to the archive's front page and work from there, entering this site's URL.

UK Web Archiving Consortium (2008- )
On the other hand, the UK Web Archiving Consortium started to archive the entire 'Map History' site in October 2008 [although it says just 'Home page archived'] and is repeating the capture in April and October of each year [with a delay up to two years]. Note that there was a gap between October 2012 and September 2014.

Bayerische StaatsBibliothek (2013- )
This collaborative German archiving service, Website-Archivierung an der BSB, started to include 'Map History' in November 2013. Subsequent snapshots are being taken at the beginning of each May and November.
In some instances a 'Calendar' link allows you to choose a particular download date. It is good to be able to confirm that Word tables and Excel spreadsheets can be called up.
---
Review of 'Map History' in the American Library Association's CHOICE: Current Reviews for Academic Libraries - 'Social & Behavioral Sciences. History, Geography & Area Studies. 35SUP-366 [?September 2000 - online to subscribers?]
'Multimedia: Gateway to History - a review of Tony Campbell's "Map History" Web site', by Gary Turley in Mercator's World, 6:3 (May-June 2001), pp.54-5

---

General Index - providing an alternative to the Main Menu for navigating round the site [New - 8 May 1999, and regularly amended thereafter]

Site map - giving a single overview of about 100 internal pages [New - 6 June 2000]

'Keyword or phrase searching across this entire site' [New - 30 August 2000] {dropped in favour of Site Search, see below}

Site redesign to mark its incorporation into the World Wide Web - Virtual Library [New - October 2000]

Site restructuring, with a new Homepage menu that combined into a single sequence the formerly separate 'Real World' and 'Web Resources' divisions [New - March 2001]

Site Search facility provided, courtesy of FreeFind [go to the Homepage] [New - January 2002]

External links opening in a new window (a by-product of the site move) [New - August 2003]

Further rationalisation, e.g. the content of 'What can you find on the web' distributed (making separate Family History and Online Encyclopedias pages) and several pages reorganised (among them Globes and Other Topics) [December 2005]

Redesign of the Homepage - for help with which, many thanks to John Woram [July 2008]


---

For more recent changes see What's New

2019

2018

2017

2016

2015

A new section added to the Portolan Chart pages on 2 March 2015
'A detailed reassessment of the Carte Pisane: a late and inferior copy, or the lone survivor from the portolan charts' formative period?'

[An extended essay on the dating of the Carte Pisane, concluding in favour of a date of c.1290 and reassessing what the Carte Pisane can tell us about the early stages of portolan chart development, and supported by a range of tables]
2014

2013

Additional Portolan Chart section on Toponymy added 6 September 2013

(this is an Excel spreadsheet, which opens separately, containing 2,800 mainland names, a considerably enlarged version of the earlier 'Table of Significant Names')

~ Red Names on the Portolan Charts (1311-1677: a detailed investigation (comprising three webpages and 23 tables & graphs)


2012
'Searching for Early Maps: Use of Online Library Catalogs' (by Joel Kovarsky) [Revised - 17 July 2012]

'Maps and Society': 2012-2013 programme of talks at the Warburg Institute, London (the Twenty-second series) [New - 4 July 2012]

---

Additional Portolan Chart section on Toponymy added 11 February 2012

Comprising four wepages and 36 tables & graphs:

~ Innovative Portolan Chart Names (an extended essay)
~ Abandoned Portolan Chart Names (a note)
~ Table of 'Significant Names'- those that first appear on portolan charts after 1311 (and are repeated regularly thereafter) or those that disappear before 1600 [heavily revised during 2011 and now including all the 1,800 recurring names between northern France and Morocco]
~ The Methodology behind the Table of 'Significant Names' and its analysis
J B Harley Research Fellowships in the History of Cartography - 2012 awards [New - 16 January 2012]

2011
J B Harley Research Fellowships in the History of Cartography - 2011 awards [New - 20 January 2011]

2010

2009
The over-large Web Articles 'Europe' page was broken down into: Continental Europe and British Isles (to match the treatment, five years before, for the equivalent 'Images' pages) [17 October 2009]

The Map Collector. Kunstpedia has started to mount on the web reprints of selected articles from the journal (active 1977-96). About 75 of these have been added to 'Map History' under the appropriate geographical, thematic or personal heading(s), in the Web Articles section. Be aware, though, that some of the information in those articles has been superseded [New - 3 September 2009] {Later, most of those had to be removed for copyright reasons}
2008
---
A new section of articles by Tony Campbell, and links to others (added 25 June 2008)
---
---
A new section on Cartographic Fakes, Forgeries and Facsimiles likely to deceive (added 28 January 2008)
---
2007
2006
2005
2004
2003
2002
---
A new section on Map Thefts (added 7 May 2002)
---
2001
2000
1999
Links inserted to Boudewijn Meijer's listing of Electronic publications [moved and renamed 'MapRef' August 2008] [December 1999]

Imago Mundi: general statement [rewritten - 10 December 1999]

Special topics with relevance to early maps [reorganised - 2 November 1999]

'Internet Resources' renamed as Web Resources and its contents page reorganised. All links remain unaffected [21 October 1999]

Oxford Seminars in Cartography, Programme for 1999-2000 [New - 15 October 1999]

National Maritime Museum Research Fellowships [New - 24 September 1999]

What they said about the 9th edition of Who's Who in the History of Cartography ('D9') [New - 24 September 1999]

Why your library should subscribe to Imago Mundi [17 September 1999]

Comparing digital map images: Tips and Tricks (by Patricia Alkhoven) [New - 15 September 1999]

Oddens's Bookmarks [Revised 8 September 1999, with a special search facility designed for historical subjects]
No record was kept for 1997 and 1998. However, the site was captured during this period (in July 1997, February, May & December 1998) by the Internet Archive, Wayback Machine
---
Return to
WHAT'S NEW
---
HOME (main menu) | Index | Sitemap | What this site is about
---